Jessie J isn't just a fabulous icon for her music but also for her choice of fashion. Whilst watching 'The Voice' last week and tonight i noticed Jessie wearing a Leather Look Tshirt and i thought Wow I must have one of those! So i got to the internet and googled leather T shirt, I must admit what popped up onto my screen wasn't exactly what i had in mind, Some were cropped, some were mesh panelled, some were patent, some were sexy, some were bondage and some were S & M like and i was beginning to think i wouldn't find a top to suit me and then BANG SHABOOM i found one!
This one is from Topshop and it costs £45 and i do believe that it is the exact one that she wore on the show.
Unfortunately It is currently out of stock, so I am not very happy that i can not order it so off i went to search for another top from another site.
And i found this vest top from River Island in the sale for £15 reduced from £30 Bargain!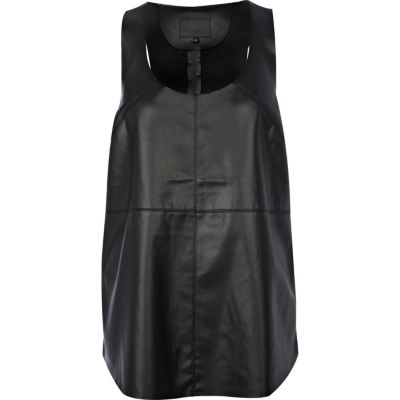 I would team either top with a pair of leggings, these Blue Acid Wash High Waisted ones from River Island would be ideal, bang on trend and very retro. Costing £16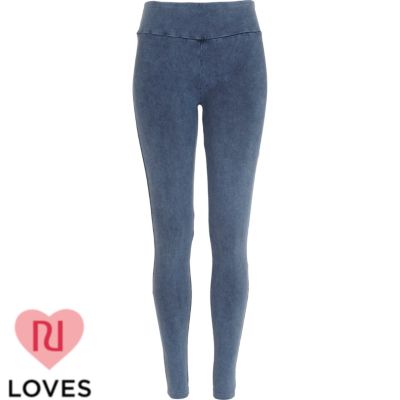 These Black Fringed Ankle Boots from the same store are absolutely gorgeous and would finish off the look perfectly, i love the size of the wedged heel giving a little bit of height. Costing £55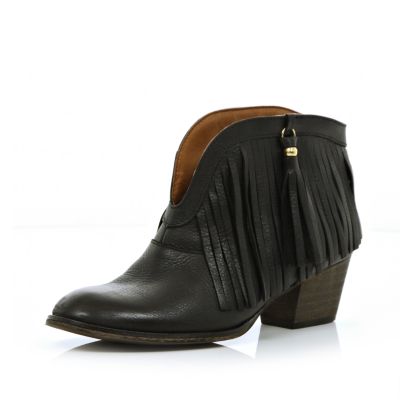 By changing the footwear to a pair of high heels it will change the outfit from a daytime look to a going out partying look, these Black Pointed Court Shoes from River Island costing £50 are splendid. i love a good heeled shoe although i don't get much time to wear them as running around after 3 boys court shoes are not ideal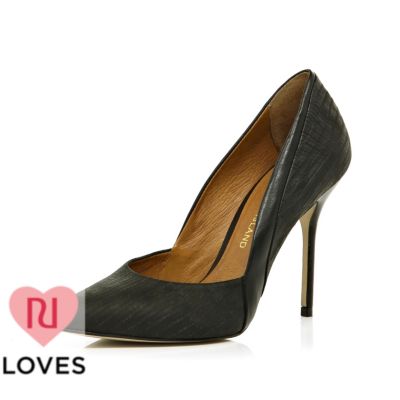 My style isn't exactly way out there like Jessie's is but i think it's just me!
What do you think?
Pictures were taken from River Island website and Top Shop but no links direct are available from this post.